For food, family, and future, we are passionate about organic agriculture! We're working to change the world one botanical at a time.
Through, ethical, responsible sourcing, we proudly offer one of the largest selections of certified organic herbs, spices, and botanicals in North America.
We put people, plants, and planet before profit with everything we do because sustainability isn't just a buzzword here—it's our way of life.
LOOKING FOR FRESH IDEAS?
SIGN-UP TO RECEIVE NEW RECIPES, EDUCATIONAL RESOURCES, AND MORE
By clicking the submit button you subscribe to our newsletter and acknowledge you have read and understood the Mountain Rose Herbs Privacy Notice and consent to the processing of your personal data for marketing purposes.
Check out what's on sale
We search the world for organic goodness. Check out what's on sale!
Anise Seed Essential Oil
Apple Spice Tea
Cardamom Pods, Black
Dragons Blood Resin
Elder Berries
Jojoba Meal
Oak Moss Absolute
Orange Peel Powder
Poly Lined Tea Bags
Pumpkin Seed Oil
Wooden Scoops (Set Of 3)
Slippery Elm Bark Capsules
Unscented Massage Oil Base
Our delectable teas are crafted in-house by artisan tea experts using the freshest organic ingredients for unmatched quality.
Our procurement team selects the freshest, most flavorful herbs and spices from around the world, each selected from choice organic harvests.
THE LATEST FROM OUR BLOG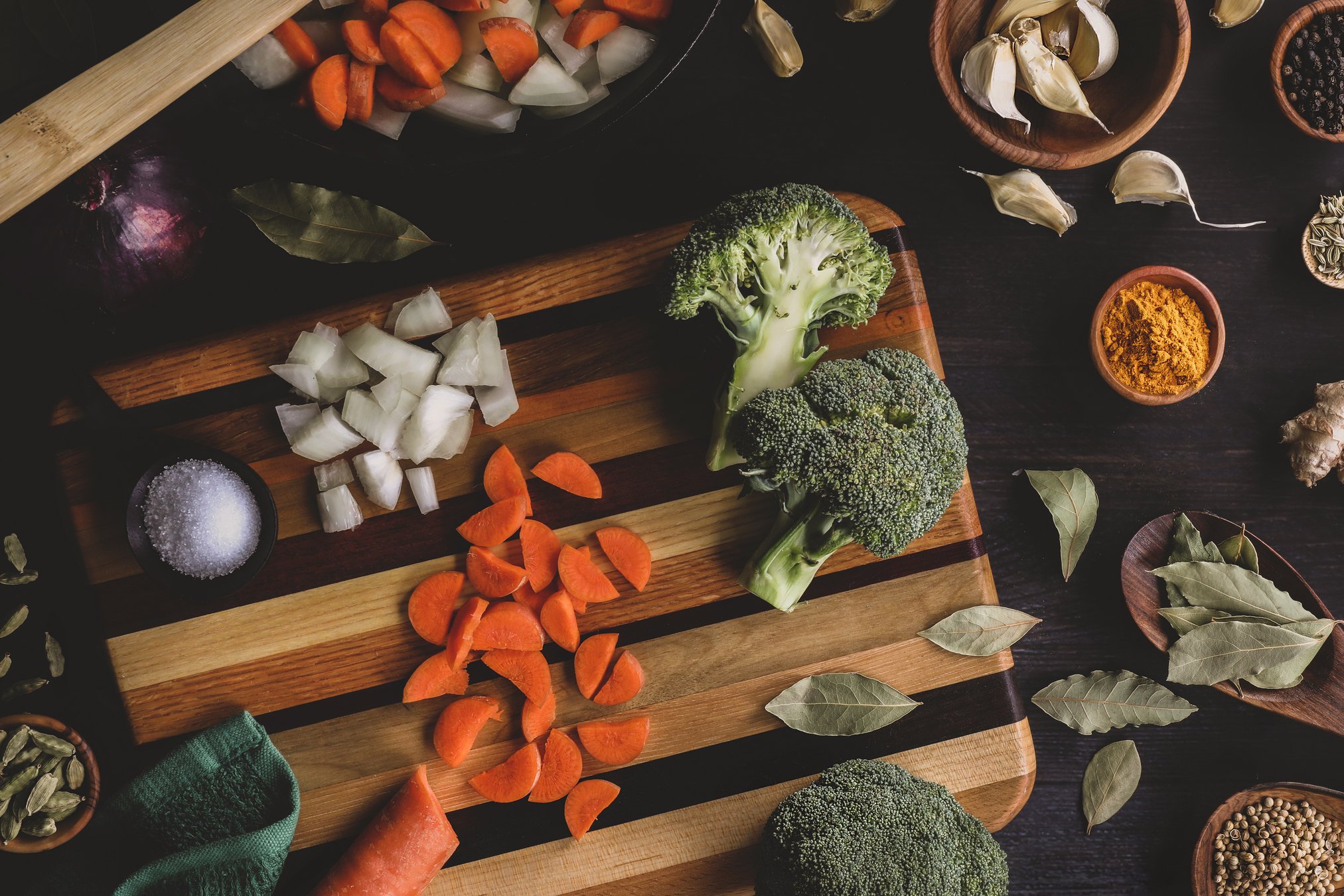 DIY Cutting Board Oil: Maintain Your Cutting Boards & Wooden Utensils
I am a wooden utensil and cast iron kind of cook. These reliable, wonderful tools don't require electricity and they last a remarkably long time if cared for correctly. I especially love the butcher block, cutting boards, and wooden spoons my husband has made over the years, and it's important to me to take care of them so they last. My dilemma for a long time was how to condition them. Vegetable oils like olive oil, grapeseed oil, etc. are wonderful, but are not shelf-stable and can experience "rancidification" over time, which can make wood smell funky and leave a bad flavor on chopped foods. The standard go-to oil is food-safe mineral oil, sometimes called liquid paraffin. But mineral oil is generally a petroleum product and I don't care how "food-safe" it is; I don't want to cut my home-grown vegetables on a board coated with a petroleum-based oil. So, obviously, I had to figure out a DIY way to get around this dilemma and take proper care of my wooden kitchen utensils.
JOURNAL/CATALOG
Our 160-page magazine-style journal features articles from esteemed guest authors about herbalism, organics, sustainability, and projects that inspire us. Best of all, it's FREE.
VISIT OUR STORES
MERCANTILE
10am–6pm Monday–Saturday | 10am–5pm Sunday
FARMER'S UNION MARKET, EUGENE OREGON
Nestled in unique must-visit downtown Eugene, Oregon in the Farmers' Union Marketplace, our Mercantile store gives you a vintage apothecary spirit, with a modern twist. We designed our store with the intent to give our customers a feel of coziness, character, and a space to comfortably delve into some herbal goodness.
AROMA BAR
OPENING FALL 2021
FIFTH STREET MARKET, EUGENE OREGON
The 5th Street Public Market is in the heart of Eugene's Historic District. A premier destination, it is known for its enchanting courtyards, shops, eateries, and tasting rooms. Surrounded by the area's finest restaurants, coffee, shopping, parks, and community events, the 5th Street Market has everything you need in one stunning, central location in downtown Eugene.
AROMA BAR
OPENING FALL 2021
BRIDGEPORT VILLAGE, TIGARD OREGON
Bridgeport Village is a charming Mecca for shoppers. Located just 10 miles south of Portland, it is easy to spend a day perusing the multitude of shops. You can catch a movie at the cinema, have lunch at one of the many restaurants, and even enjoy an array of beauty and spa services. There really is something for everyone.