Abundance Sale
Save up to 60% on select herbs!*
*While supplies last & online only. Discount tier varies for other items on sale page. Limited sizes. Can't be combined with other discounts or promotions and can't be applied to previous orders.
Shop Now
For food, family, and future, we are passionate about organic agriculture! We're working to change the world one botanical at a time.
Through ethical and responsible sourcing, we proudly offer one of the largest selections of certified organic herbs, spices, and botanicals in North America.
Sustainability is the only business we know. We put people, plants, and planet before profit with everything we do.
LOOKING FOR FRESH IDEAS?
SIGN-UP TO RECEIVE NEW RECIPES, EDUCATIONAL RESOURCES, AND MORE
By clicking the submit button you subscribe to our newsletter and acknowledge you have read and understood the Mountain Rose Herbs Privacy Notice and consent to the processing of your personal data for marketing purposes.
THE LATEST FROM OUR BLOG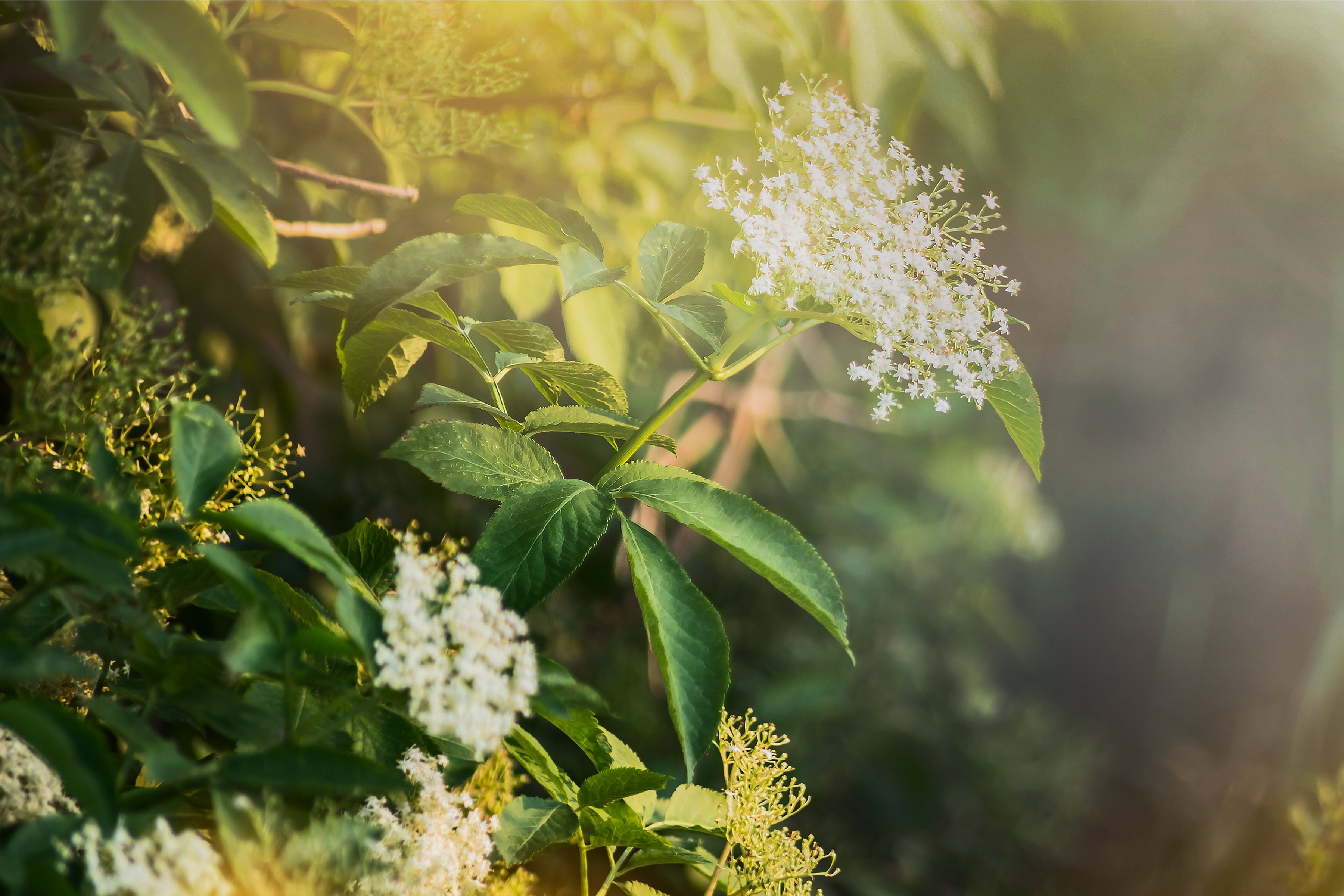 Elderflower Cordial Made With Fresh Or Dried Elderflowers
It's almost elderflower season! When I excitedly announced this among friends recently, they all gave me a grin-and-eye-roll combination that, if I'm being honest, I receive on a regular basis from this bunch. It's all done in good fun—it's no secret that I choose to live my life much slower than the modern-world pace, as closely aligned with the turning of the seasons as possible. My favorite people may tease me about my Luddite ways and seasonal delight over things like elderflowers, but they aren't fooling anybody. They're always the first ones to belly up for our refreshing cordials and festive cocktails and, because I let most of my homegrown elderflowers turn into berries, they are also the ones who slyly check in throughout the year to see if I've got any cordial made with the dried elderflowers that sustain us when the fresh flowers are long gone. Here's to elderflower cordial and sharing with friends!
Check out what's on sale
We search the world for organic goodness. Check out what's on sale!
Turmeric Extract
Rosemary Antioxidant
Stacking Spice Jar
Lemon Pepper
Guarana Seed
Soul Roots Planner & Journal
Mortar And Pestle, Granite
Menthol Crystals
Press 'N Brew Tea Bags
Happy Man Tea
Australian Sandalwood Essential Oil
Reflection Aroma Spray
Beard Oil Conditioner
JOURNAL/CATALOG
Our 160-page magazine-style journal features articles from esteemed guest authors about herbalism, organics, sustainability, and projects that inspire us. Best of all, it's FREE.
VISIT OUR STORES
MERCANTILE
10am–6pm Monday–Saturday | 10am–5pm Sunday
FARMER'S UNION MARKET, EUGENE OREGON
Nestled in unique must-visit downtown Eugene, Oregon in the Farmers' Union Marketplace, our Mercantile store gives you a vintage apothecary spirit, with a modern twist. We designed our store with the intent to give our customers a feel of coziness, character, and a space to comfortably delve into some herbal goodness.
AROMA BAR
11am–7pm Monday–Saturday | 11am–6pm Sunday
FIFTH STREET MARKET, EUGENE OREGON
The 5th Street Public Market is in the heart of Eugene's Historic District. A premier destination, it is known for its enchanting courtyards, shops, eateries, and tasting rooms. Surrounded by the area's finest restaurants, coffee, shopping, parks, and community events, the 5th Street Market has everything you need in one stunning, central location in downtown Eugene.
IMPORTANT NOTICE:
YOUR ACCOUNT HAS BEEN BLOCKED OR CLOSED. AS A RESULT, YOU WILL NOT BE ABLE TO COMPLETE AN ORDER.
Please contact us at 800-879-3337 Monday-Friday 8am - 4pm PST or email us at support@mountainroseherbs.com.