For food, family, and future, we are passionate about organic agriculture! We're working to change the world one botanical at a time.
Through, ethical, responsible sourcing, we proudly offer one of the largest selections of certified organic herbs, spices, and botanicals in North America.
Sustainability is the only business we know. We put people, plants, and planet before profit with everything we do.
LOOKING FOR FRESH IDEAS?
SIGN-UP TO RECEIVE NEW RECIPES, EDUCATIONAL RESOURCES, AND MORE
By clicking the submit button you subscribe to our newsletter and acknowledge you have read and understood the Mountain Rose Herbs Privacy Notice and consent to the processing of your personal data for marketing purposes.
Check out what's on sale
We search the world for organic goodness. Check out what's on sale!
Aphrodisiac
Galangal Root
Olive Oil, Extra Virgin
Support Organic Agriculture Tote
Vanilla Black Tea
Mint Blend Essential Oil
Heather
Goldenseal Myrrh Compound
Wheatgrass Powder
Jojoba Meal
Mesh Tea Infuser With Handle
Copaiba Balsam Essential Oil
Horehound
Our delectable teas are crafted in-house by artisan tea experts using the freshest organic ingredients for unmatched quality.
Our procurement team selects the freshest, most flavorful herbs and spices from around the world, each selected from choice organic harvests.
THE LATEST FROM OUR BLOG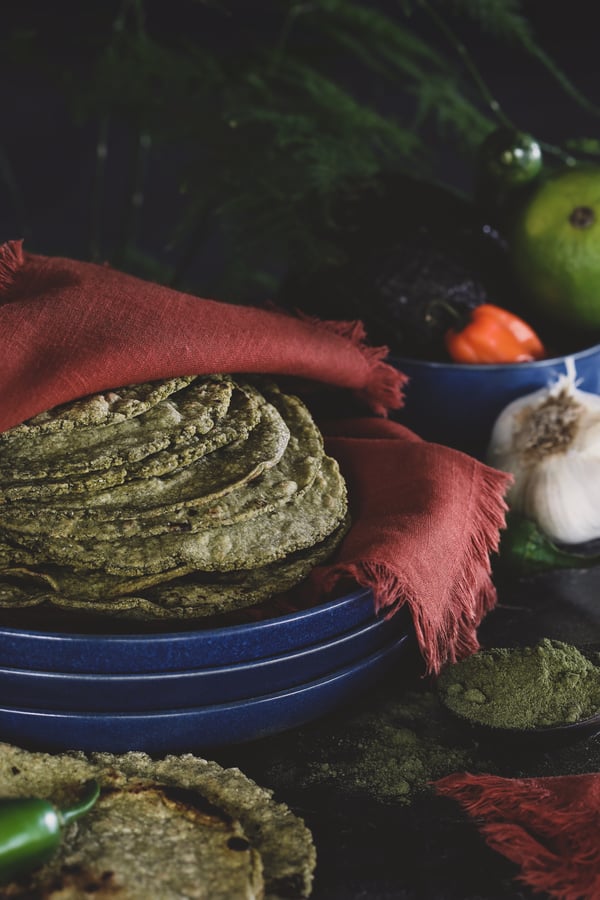 How to Make Homemade Tortillas with Nettles
Whenever I am cooking, I am always thinking of ways to add more plants and nutrition. I like to challenge myself to have at least ten different plants represented in every meal. It's a challenge I learned from Rosalee de la Foret. It is actually trickier than expected. However, in all of our lineages, somewhere we have ancestors who lived more directly with the land. These relatives consumed many more phytonutrients than what we are accustomed to—I am sure many more than ten per meal—so it can be done. Adding nettles to tortillas is a delicious new way to add one more plant to your meals.
JOURNAL/CATALOG
Our 160-page magazine-style journal features articles from esteemed guest authors about herbalism, organics, sustainability, and projects that inspire us. Best of all, it's FREE.
VISIT OUR STORES
MERCANTILE
10am–6pm Monday–Saturday | 10am–5pm Sunday
FARMER'S UNION MARKET, EUGENE OREGON
Nestled in unique must-visit downtown Eugene, Oregon in the Farmers' Union Marketplace, our Mercantile store gives you a vintage apothecary spirit, with a modern twist. We designed our store with the intent to give our customers a feel of coziness, character, and a space to comfortably delve into some herbal goodness.
AROMA BAR
10am–7pm Monday–Saturday | 11am–6pm Sunday
FIFTH STREET MARKET, EUGENE OREGON
The 5th Street Public Market is in the heart of Eugene's Historic District. A premier destination, it is known for its enchanting courtyards, shops, eateries, and tasting rooms. Surrounded by the area's finest restaurants, coffee, shopping, parks, and community events, the 5th Street Market has everything you need in one stunning, central location in downtown Eugene.
AROMA BAR
10am–8pm Monday–Saturday | 11am–6pm Sunday
BRIDGEPORT VILLAGE, TIGARD OREGON
Bridgeport Village is a charming Mecca for shoppers. Located just 10 miles south of Portland, it is easy to spend a day perusing the multitude of shops. You can catch a movie at the cinema, have lunch at one of the many restaurants, and even enjoy an array of beauty and spa services. There really is something for everyone.