FREE
HERBALISM
PROJECT
Presentations from Dr. Christopher Hobbs and Kiva Rose, with special guest emcee Heather Luna and music by Satori Bob.
October 14th, 2022 1 - 4pm PST
Join Us Live on ZOOM
Learn More & Register for FREE
For food, family, and future, we are passionate about organic agriculture! We're working to change the world one botanical at a time.
Through, ethical, responsible sourcing, we proudly offer one of the largest selections of certified organic herbs, spices, and botanicals in North America.
Sustainability is the only business we know. We put people, plants, and planet before profit with everything we do.
LOOKING FOR FRESH IDEAS?
SIGN-UP TO RECEIVE NEW RECIPES, EDUCATIONAL RESOURCES, AND MORE
By clicking the submit button you subscribe to our newsletter and acknowledge you have read and understood the Mountain Rose Herbs Privacy Notice and consent to the processing of your personal data for marketing purposes.
THE LATEST FROM OUR BLOG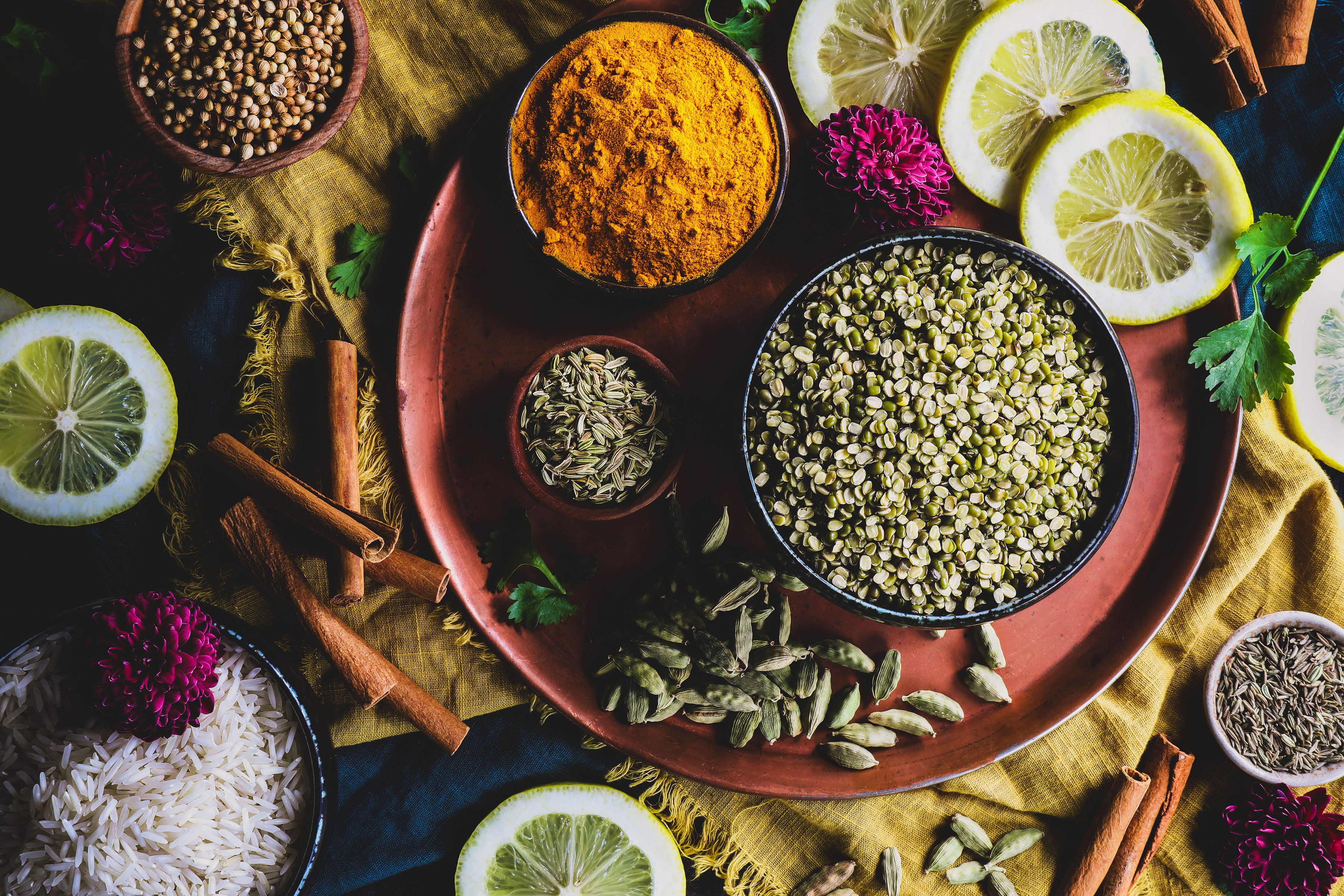 Ayurvedic Kitchari Recipe For Seasonal Support
We are "microcosms of the macrocosm" according to Ayurvedic philosophy—an eloquent way of describing our interconnectedness with the natural world. While technology and other changes in our society have created a separation between us and nature's rhythms, the body's incredible intelligence easily "remembers" its synchronicity with the macrocosm when we give it a chance. One way of creating this opportunity is by honoring the changes of the season, which Ayurveda describes as a moment in time when the system (micro- and macrocosm) is more vulnerable to illness because of the shifts in dominant energies and elements. Most of us naturally do this in some form or another—changing our wardrobe, adjusting to a new schedule for work or school, etc.—but we can take our seasonal self-care one step further by giving our digestive system some space and ease with a seasonal reset.
Check out what's on sale
We search the world for organic goodness. Check out what's on sale!
Pumpkin Pie Spice
Bay Leaf Whole
Waterless Diffuser
Kava Kava Extract
Beeswax Column Candle
Cassia Cinnamon Powder
Sweet Orange Essential Oil
Grand Fir Roll-On
Nutmeg Powder
Black Spruce Essential Oil
Basil Leaf
Golden Black Tea
Paprika Powder
Beeswax Lip Balm
JOURNAL/CATALOG
Our 160-page magazine-style journal features articles from esteemed guest authors about herbalism, organics, sustainability, and projects that inspire us. Best of all, it's FREE.
VISIT OUR STORES
MERCANTILE
10am–6pm Monday–Saturday | 10am–5pm Sunday
FARMER'S UNION MARKET, EUGENE OREGON
Nestled in unique must-visit downtown Eugene, Oregon in the Farmers' Union Marketplace, our Mercantile store gives you a vintage apothecary spirit, with a modern twist. We designed our store with the intent to give our customers a feel of coziness, character, and a space to comfortably delve into some herbal goodness.
AROMA BAR
11am–7pm Monday–Saturday | 11am–6pm Sunday
FIFTH STREET MARKET, EUGENE OREGON
The 5th Street Public Market is in the heart of Eugene's Historic District. A premier destination, it is known for its enchanting courtyards, shops, eateries, and tasting rooms. Surrounded by the area's finest restaurants, coffee, shopping, parks, and community events, the 5th Street Market has everything you need in one stunning, central location in downtown Eugene.