Only fresh and vibrant spices can truly make your culinary creations come to life.
Shop Organic Spices
For food, family, and future, we are passionate about organic agriculture! We're working to change the world one botanical at a time.
Through ethical and responsible sourcing, we proudly offer one of the largest selections of certified organic herbs, spices, and botanicals in North America.
Sustainability is the only business we know. We put people, plants, and planet before profit with everything we do.
LOOKING FOR FRESH IDEAS?
SIGN-UP TO RECEIVE NEW RECIPES, EDUCATIONAL RESOURCES, AND MORE
By clicking the submit button you subscribe to our newsletter and acknowledge you have read and understood the Mountain Rose Herbs Privacy Notice and consent to the processing of your personal data for marketing purposes.
THE LATEST FROM OUR BLOG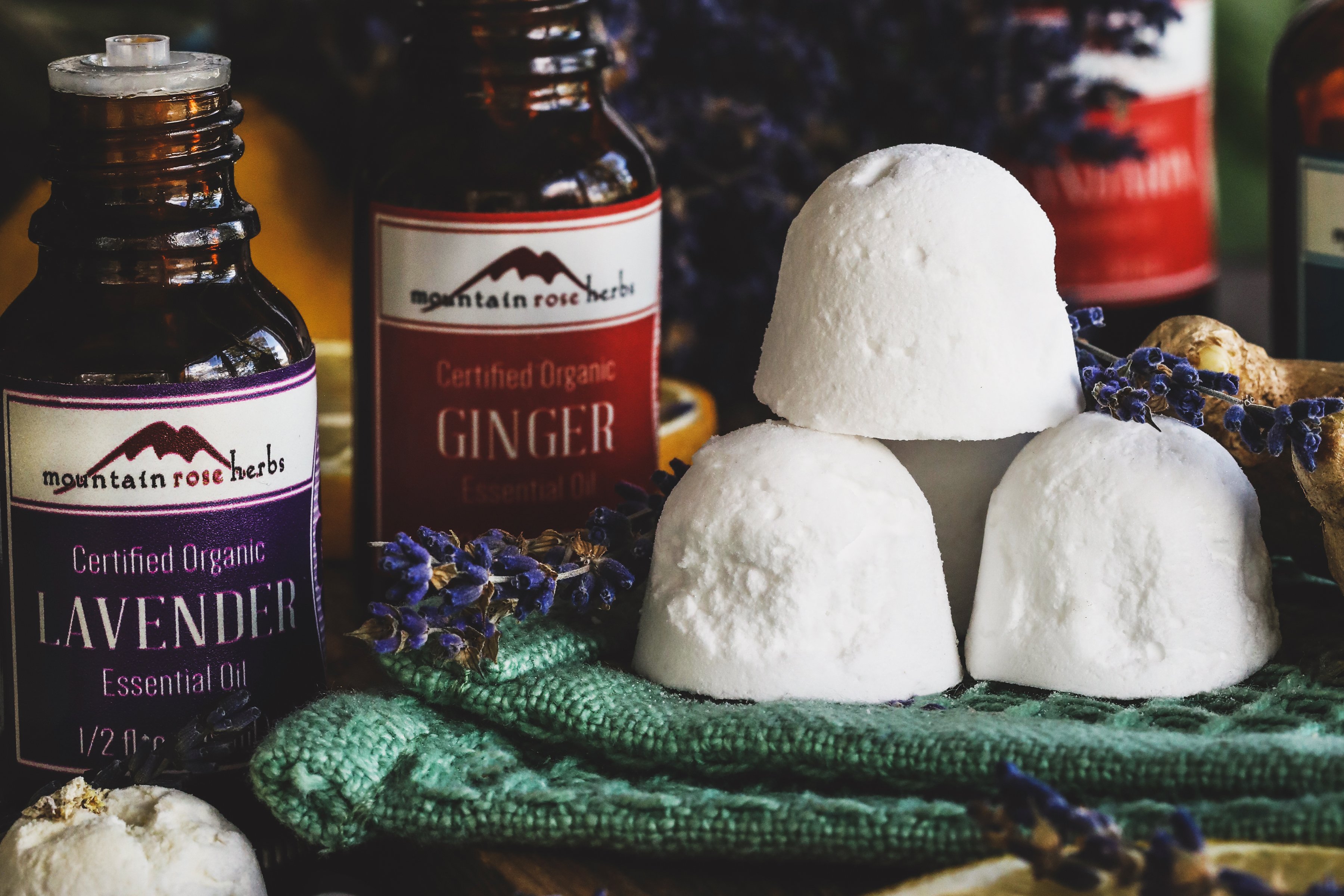 DIY Shower Steamer Recipes (Calming & Uplifting Variations)
Treat yourself or someone you love to a spa-scented shower experience with easy-to-create "Shower Steamer" tablets. Shower steamers use all-natural salts (typically baking soda) and essential oils. These little aromatherapy pucks can turn your shower into a spa-like experience. It is a simple product made up of just a few household ingredients and your favorite essential oils. The tablets dissolve slowly as you shower to create a lasting aromatherapy experience and the warm steam helps diffuse the scent. You can select scents that will energize, relax, or help with seasonal congestion.
Check out what's on sale
We search the world for organic goodness. Check out what's on sale!
Vitamin E Oil
Nettle Leaf Extract
Cork Top Glass Bottles
Easy Day Tea
Epsom Salt
Everything Bagel Seasoning
Fennel Essential Oil
Cedar Bundle
Funnel With Strainer
Home Harmony Kit
Spirulina Capsules
Rosemary Herbal Oil
Cayenne Pepper Capsules
Beeswax Lip Balm
JOURNAL/CATALOG
Our 160-page magazine-style journal features articles from esteemed guest authors about herbalism, organics, sustainability, and projects that inspire us. Best of all, it's FREE.
VISIT OUR STORES
MERCANTILE
10am–6pm Monday–Saturday | 10am–5pm Sunday
FARMER'S UNION MARKET, EUGENE OREGON
Nestled in unique must-visit downtown Eugene, Oregon in the Farmers' Union Marketplace, our Mercantile store gives you a vintage apothecary spirit, with a modern twist. We designed our store with the intent to give our customers a feel of coziness, character, and a space to comfortably delve into some herbal goodness.
AROMA BAR
11am–7pm Monday–Saturday | 11am–6pm Sunday
FIFTH STREET MARKET, EUGENE OREGON
The 5th Street Public Market is in the heart of Eugene's Historic District. A premier destination, it is known for its enchanting courtyards, shops, eateries, and tasting rooms. Surrounded by the area's finest restaurants, coffee, shopping, parks, and community events, the 5th Street Market has everything you need in one stunning, central location in downtown Eugene.