Tea Party Bundle Sale
Save up to 25% on select teas and tea accessories.
Learn More
For food, family, and future, we are passionate about organic agriculture! We're working to change the world one botanical at a time.
Through ethical and responsible sourcing, we proudly offer one of the largest selections of certified organic herbs, spices, and botanicals in North America.
Sustainability is the only business we know. We put people, plants, and planet before profit with everything we do.
LOOKING FOR FRESH IDEAS?
SIGN-UP TO RECEIVE NEW RECIPES, EDUCATIONAL RESOURCES, AND MORE
By clicking the submit button you subscribe to our newsletter and acknowledge you have read and understood the Mountain Rose Herbs Privacy Notice and consent to the processing of your personal data for marketing purposes.
THE LATEST FROM OUR BLOG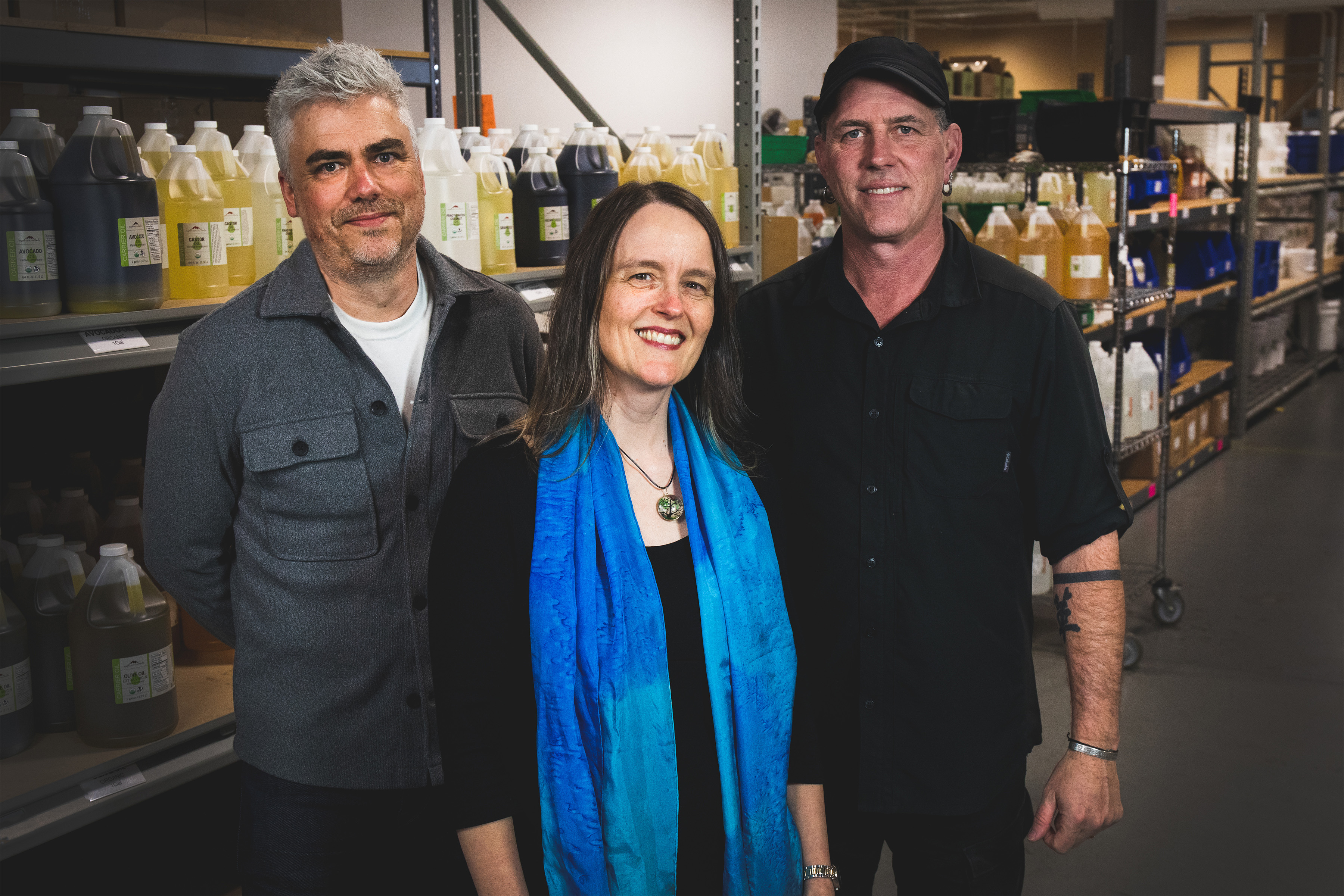 Mountain Rose Herbs Is Celebrating A Leadership Transition
As many of you know, longtime owner, Shawn Donnille, returned to an active role as CEO of Mountain Rose Herbs at the beginning of 2020, just as the first Covid-19 cases were reaching Oregon. Like so many companies, we were deeply impacted by the realities of trying to do business during this time. Now, after navigating Mountain Rose through a radical restructuring, Shawn is able at last to step back and pass the day-to-day operations to two trusted, longstanding employees. We want to express our gratitude to him for being the driving force that pulled us through such trying times, and we want to let you know about the exciting leadership changes we're making.
Check out what's on sale
We search the world for organic goodness. Check out what's on sale!
Turmeric Extract
Rosemary Antioxidant
Stacking Spice Jar
Lemon Pepper
Guarana Seed
Soul Roots Planner & Journal
Mortar And Pestle, Granite
Menthol Crystals
Press 'N Brew Tea Bags
Happy Man Tea
Australian Sandalwood Essential Oil
Reflection Aroma Spray
Beard Oil Conditioner
JOURNAL/CATALOG
Our 160-page magazine-style journal features articles from esteemed guest authors about herbalism, organics, sustainability, and projects that inspire us. Best of all, it's FREE.
VISIT OUR STORES
MERCANTILE
10am–6pm Monday–Saturday | 10am–5pm Sunday
FARMER'S UNION MARKET, EUGENE OREGON
Nestled in unique must-visit downtown Eugene, Oregon in the Farmers' Union Marketplace, our Mercantile store gives you a vintage apothecary spirit, with a modern twist. We designed our store with the intent to give our customers a feel of coziness, character, and a space to comfortably delve into some herbal goodness.
AROMA BAR
11am–7pm Monday–Saturday | 11am–6pm Sunday
FIFTH STREET MARKET, EUGENE OREGON
The 5th Street Public Market is in the heart of Eugene's Historic District. A premier destination, it is known for its enchanting courtyards, shops, eateries, and tasting rooms. Surrounded by the area's finest restaurants, coffee, shopping, parks, and community events, the 5th Street Market has everything you need in one stunning, central location in downtown Eugene.
IMPORTANT NOTICE:
YOUR ACCOUNT HAS BEEN BLOCKED OR CLOSED. AS A RESULT, YOU WILL NOT BE ABLE TO COMPLETE AN ORDER.
Please contact us at 800-879-3337 Monday-Friday 8am - 4pm PST or email us at support@mountainroseherbs.com.